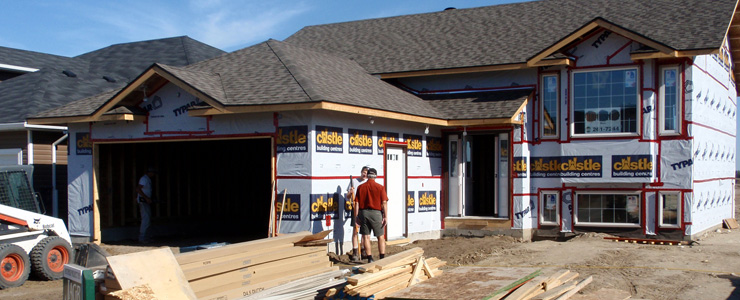 Building Materials
Drywall, Siding, Insulation, Windows, Doors, & Roofing
New building materials, technologies that improve efficiencies, green products from renewable resources, drywall, insulation, lumber and shingles... we have the expertise that builders, new home owners and renovators need - especially today when there are so many choices. It's good to know you can trust the advice you get from Petersen Cabinets. We deliver what you need, where you need it! If you don't see what you need, let us know.
Petersen Cabinets is here to help.
| | |
| --- | --- |
| Type of Insulation | Characteristics |
| Rigid Foam | Ideal for ducts and HVAC units that have high fluxuations in temperature. Can be used for exterior and interior purposes. |
| Batt Insulation | Ideal for unfinished walls, foundations, joists, walls and ceilings. |
| Blown In | Ideal for home renovations and existing walls, attic floors, and space-restricted areas with obstacles. |
| Expanding Foam | Ideal for sealing around windows and doors. |
| Recycled paper/ Cellulose: | Ideal for "green" builders, helps to increase energy efficiency and is eco friendly. |
Contractors, send us your materials list today. Request a free quote, call, or drop by the store. Be sure to let us know where and when you need your order delivered.
Windows, Doors & Garage Doors